WELCOME TO THE OFFICIAL PAGE OF THE INTERNATIONAL BIOTOPE AQUARIUM DESIGN CONTEST – BADC2017
When taking part in this unique project, you contribute to promoting biotope aquaria and help learning harmony, from nature. When doing your fascinating research on a biotope of freshwater aquatic organisms, you show the beauty of the underwater world and at the same time draw public attention to the problems that threaten the ecology of natural waterbodies.
Prize pool: € 3,000 + diplomas + certificates + magazine
Accepting entries: September 1st – 30th
Evaluating entries: October 11st – 31st
Results: December 1st
This year all contestants should provide a video of their biotope aquaria.
MAGAZINE:
After the contest a commemorative catalogue will be issued with all the contest aquaria, as well as several informative articles devoted to biotope aquaristic. Your aquarium can be published there!
The catalogue will be presented to 10 top participants and the members of the jury.
You can get inspiration in the works of the previous contest, by purchasing the 2017 edition for only $ 10 including delivery by post. You can pay via PayPal.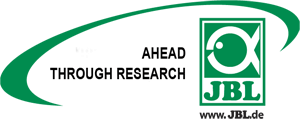 SPONSOR OF THE CONTEST:
JBL Company is the world leader in development and production of goods for terrarium, aquarium and pond. The company's success is based on a scientific approach to product development. JBL Company annually organizes research expeditions to different parts of the planet and explores natural habitats of fishes.
TOP50 Biotope Aquarium Design Contest 2016