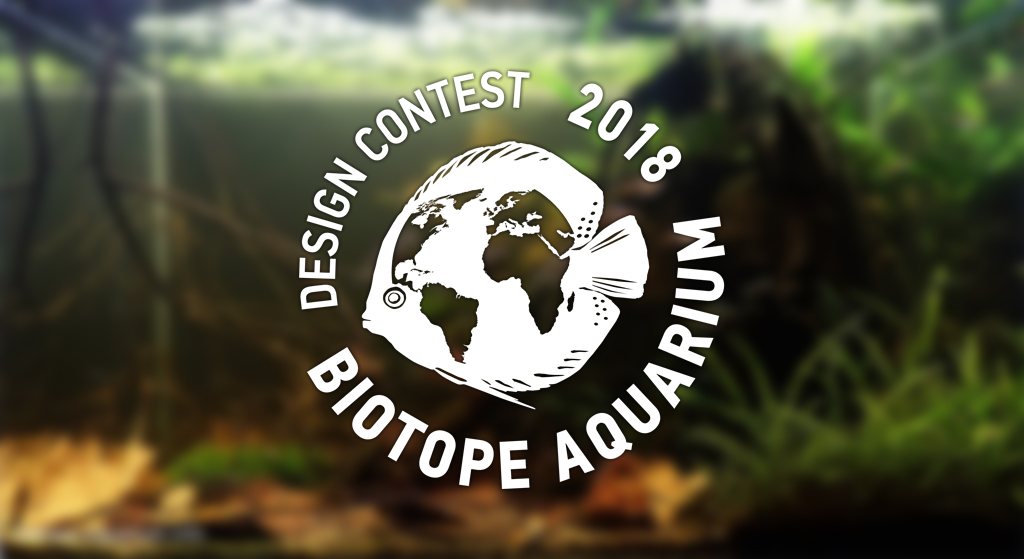 BIOTOPE AQUARIUM DESIGN CONTEST 2018
We will accept entries in September. We invite you to participate in our contest!

BIOTOPE AQUARIUM DESIGN AS A WINDOW TO THE UNDERWATER WORLD
Experience of setting up and preparing to the participation in Biotope Aquarium Design Contest.
BIOTOPE AQUARIUM DESIGN CONTEST
Check out the results, get inspired to participate in the next contest or just admire the magnificent entries!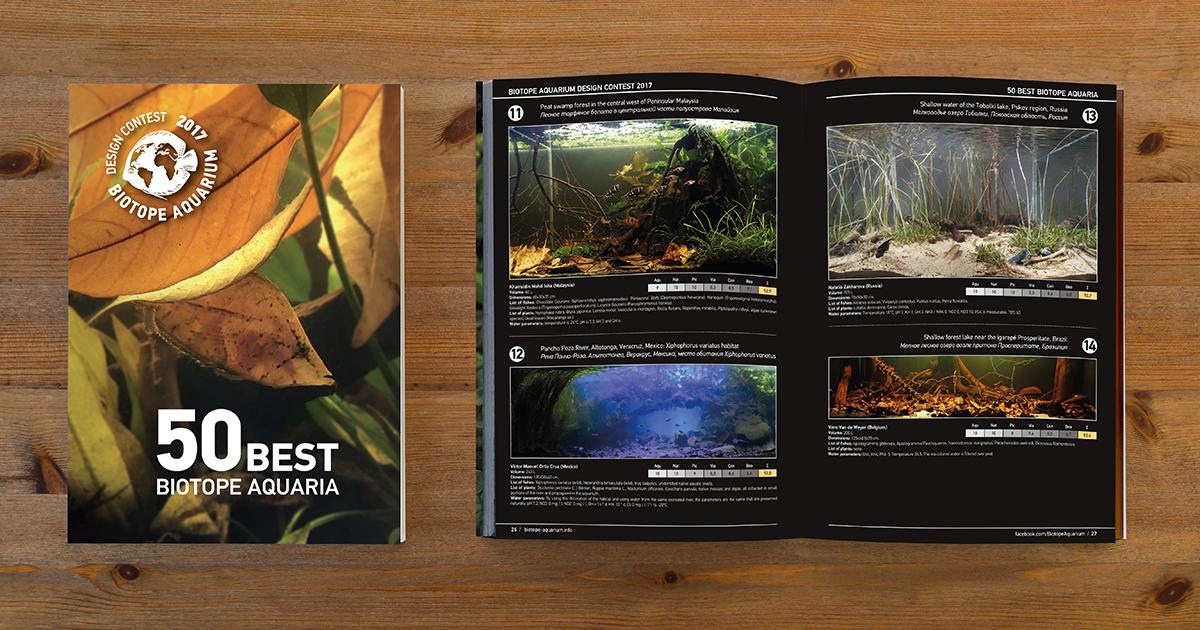 50 BEST BIOTOPE AQUARIA 2017
Add our magazine to your collection of literature about aquaria for only $ 10. Delivery by Post is included in the price!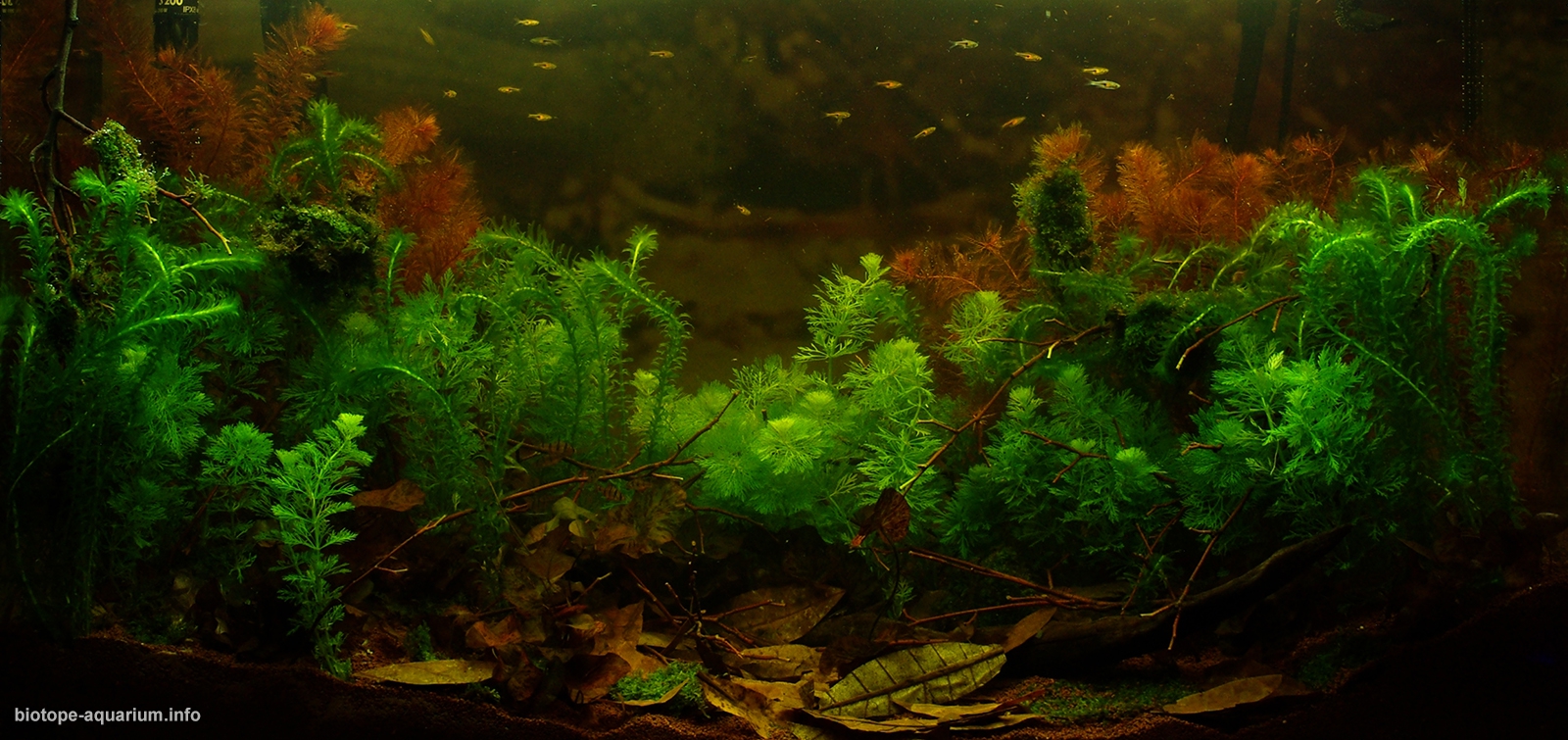 Collection of video with biotope aquaria and nature habitat of fishes and plants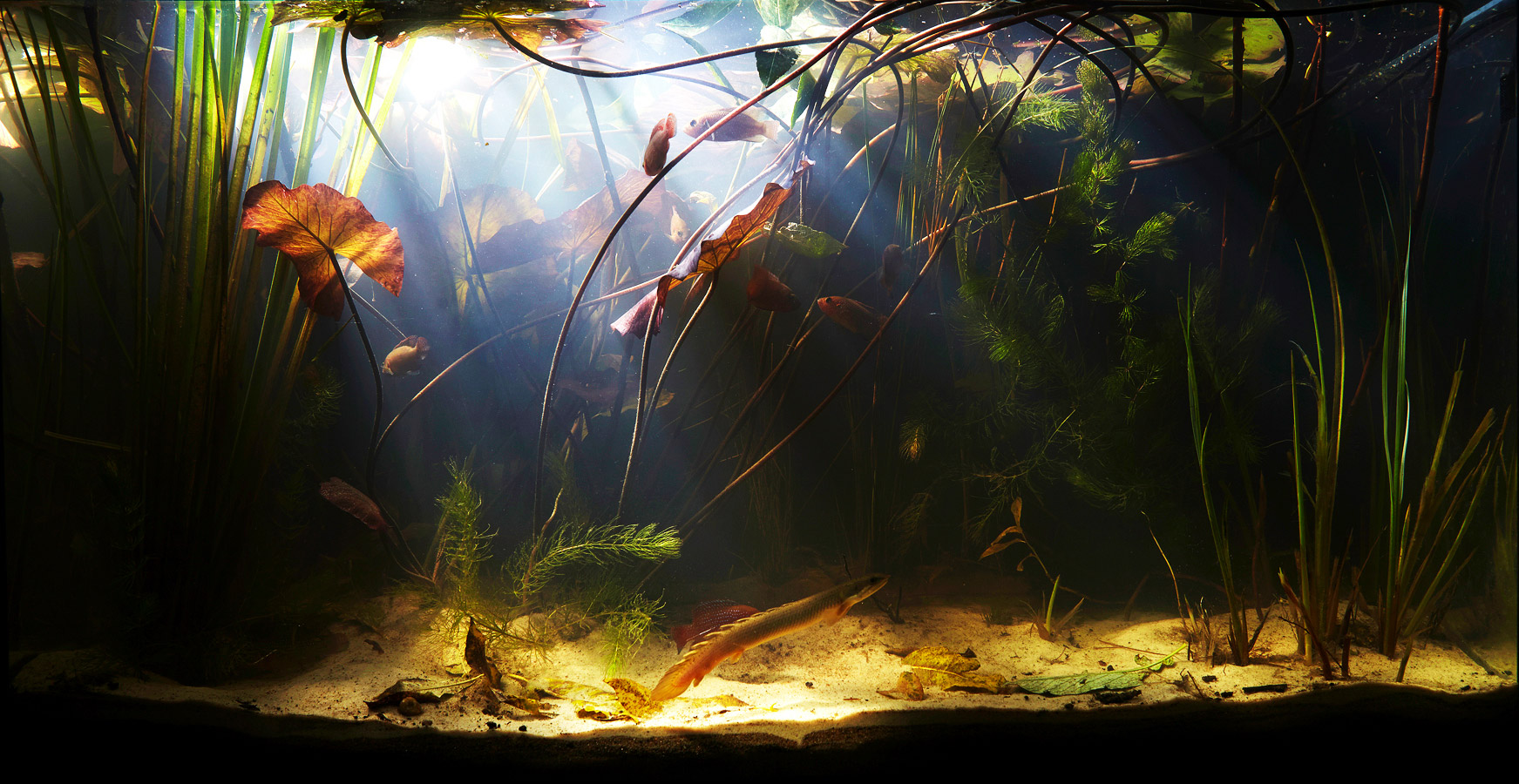 WHAT IS A BIOTOPE AQUARIUM?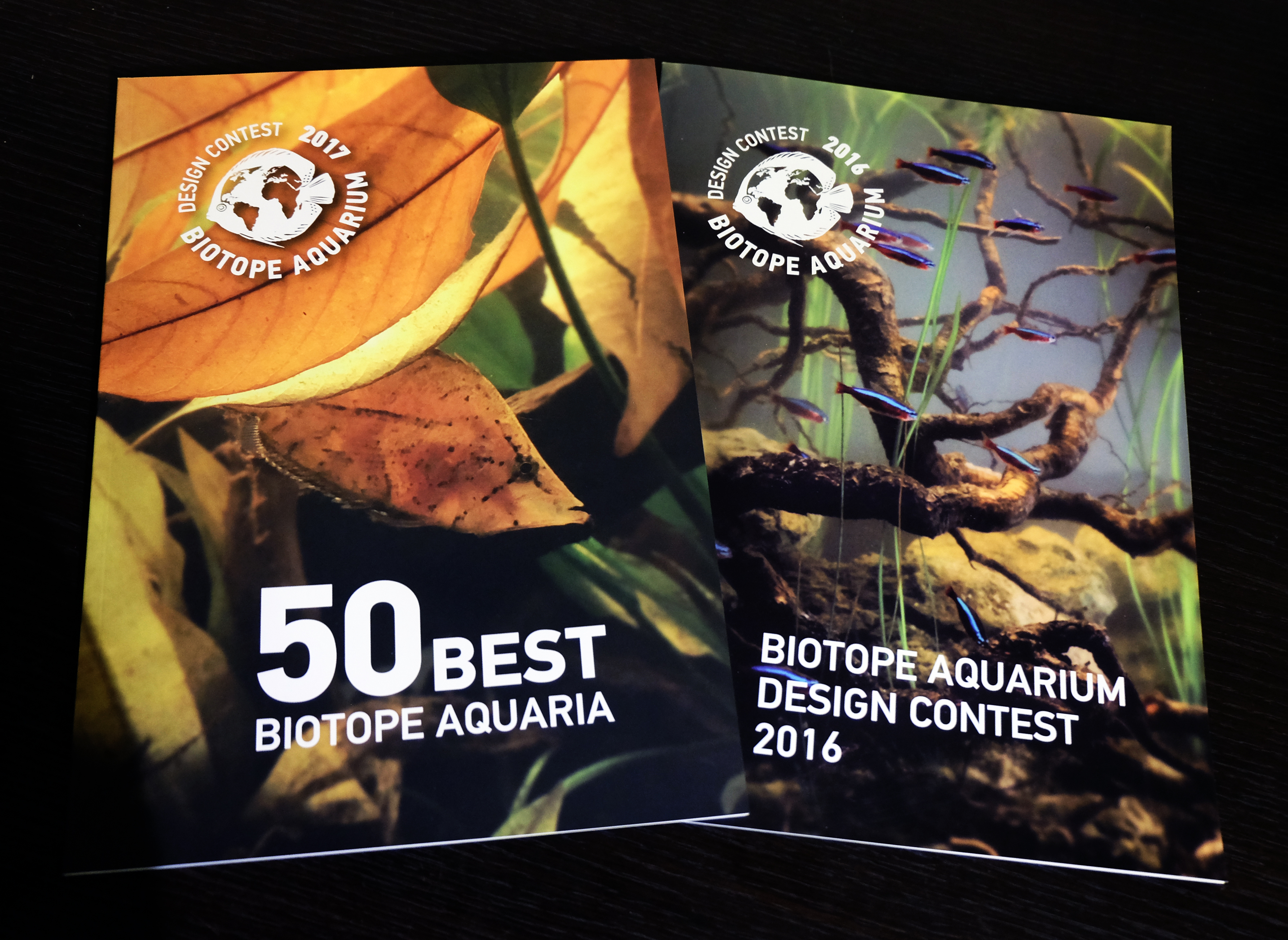 Selection of useful literature on nature habitat of fishes and plants and biotope aquaria