Popular scientific magazine for aquarists
World Best Biotope Aquaria 2016
We proudly present to you the magazine entirely dedicated to biotope aquaria.
This magazine was printed in limited quantity and contains unique information about 85 biotope aquaria: beautiful illustrations, detailed descriptions of biotopes, as well as an informative article to find out main secrets of this fascinating field of the hobby.
You could buy the magazine for $10 including delivery per Post. We shall pack the magazine carefully, but we are not responsible for it during delivery.
You will get a Biotope Aquarium magnet as a bonus to your magazine.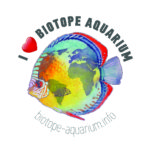 Please inform us at contact@biotope-aquarium.info or in the private message on our Facebook page after paying.
All the received funds will be spent for developing the project.
Languages: 


You can find other biotope books here: Books on biotope aquarium