Water's Edge – Lake Barombi Mbo, Cameroon
The 17th place in the qualifying stage of the Biotope Aquarium Design Contest 2015

USA. Marcus Beilman

Volume: 151 L
List of fishes: Stomatepia pindu
Biotope description: This aquarium was setup based on the shallows of the African crater Lake Barombi Mbo. The Stomatepia pindu find shelter and food in the fallen leaves and branches that litter the sand bed of the tank.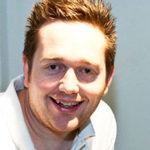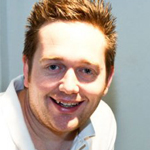 I absolutely love the Lake Barombi Mbo biotope. As a cichlid lover myself the biotope not only looks incredibly natural and realistic, it includes Barombi Mbo cichlids, which are endangered in the wild and sought after in the hobby by collectors. A brilliant biotope.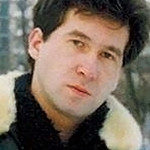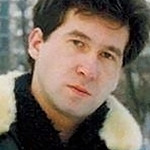 It is an aquarium that is easy to set up, simulating the biotope: a lovely home for a couple of large cichlids. Everything is moderate. My only recommendation is to make small pieces of oak leaves.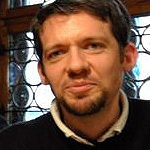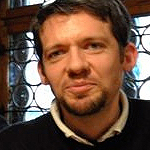 Although this biotope tank looks very Spartan, it truly evokes the biotope it depicts. Stark lighting creates the appearance of a shaft of sunlight penetrating the shallows, and the play of light and shadows from the submerged palm frond lends the scene a moody, dark appeal. The darkness of the background and scattered decaying leaves and twigs adds to this effect as do the inhabitants. My only criticisms are that there could be a bit more cover for the fish, perhaps some more complexity with the sloping sand to give the tank greater depth, and twigs that are not so "cut".