Vegetated margin of Lake Inle, Shan state, Myanmar
96th place in Biotope Aquarium Design Contest 2017

 Indonesia. Andy Basuki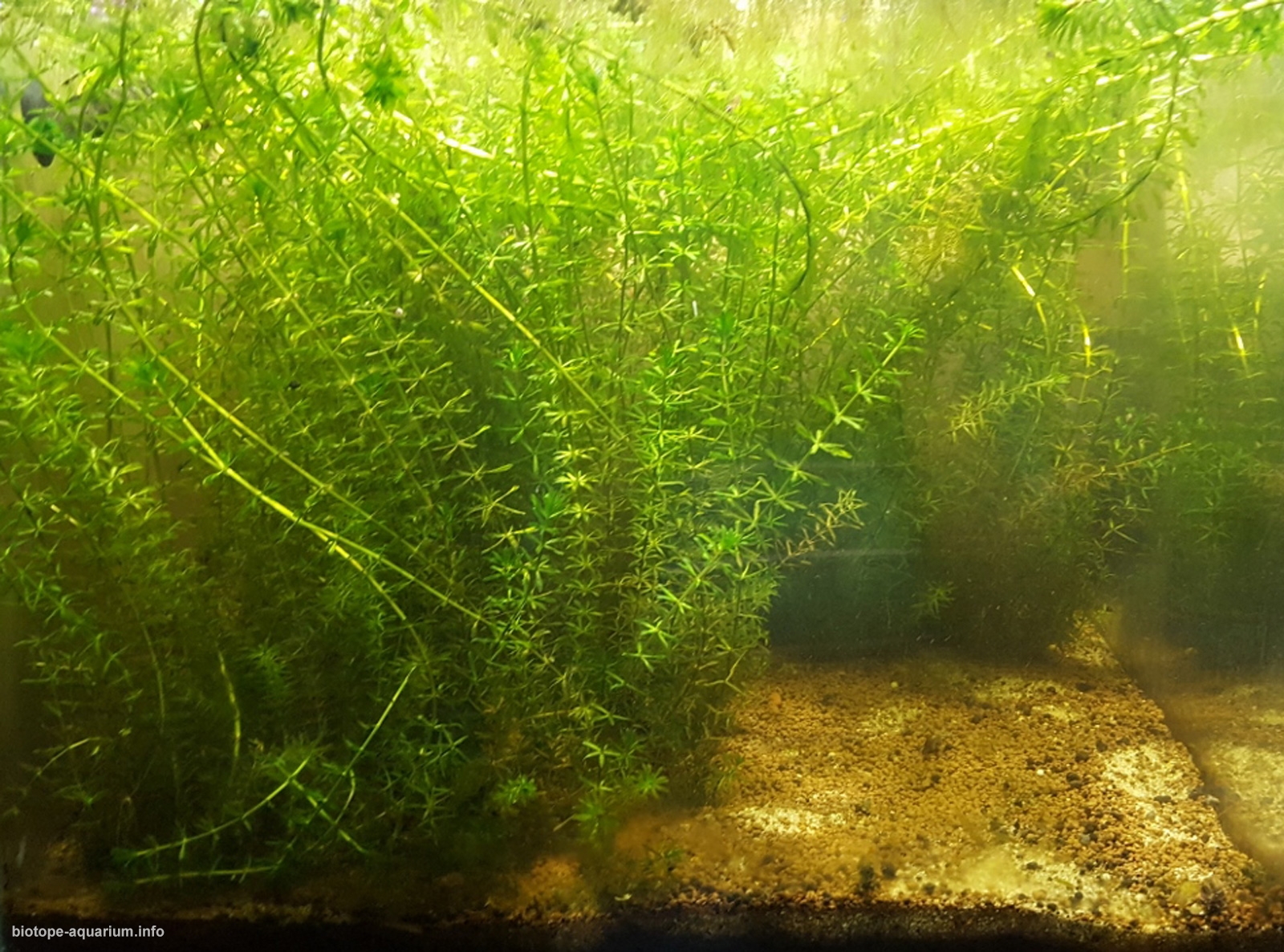 Volume: 125 L
Dimensions: 50x50x50 cm
List of fishes: Sawbwa resplendens, Celestichthys erythromicron, Melania (Melanoides) tuberculata, Planorbis sp.
List of plants: Lemna minor, Ceratophyllum demersum, Elodea sp
Description of decorations: The use of fine JBL Sansibar River Sand, JBL Manado as well as ADA Aquasoil  and AZOO Plant grower soil mixed with fine silicate sand would be my attempt to replicate the sand/ silt bottom that Lake Inle has in nature.
Description of equipment: Atman AT-3335 external filter 600L/per hour, custom made DIY LED lights 2×15 watts 10000K
Water parameters: Temperature is 27°C, pH is 7.6, gH is 7dgH and kH is 10 dKH.
Description of the area surrounding the biotope: Lake Inle is a freshwater lake located in the Nyaungshe Township of Taunggyi District of Shan State which is part ofShan Hills in Myanmar, 420 kilometers northeast of Yangon. It is the second largest lake in the country, and it is a tertiary lake than a glacial one in its origin. It occupies the deepest part of the Yanghwe basin, which has an average length of 65 km and at its widest is about 13 km wide. The region is characterized by a large flat valley running north to south at an average 1000 meters above sea level, which is surrounded by mountain ranges averaging 1300 meters in elevation. The whole basin was once occupied by a large lake with an area of approximately 500 square kilometers.  The present Lake Inle is the remainder of this lake, with an average length of 14 km from north to south and at its widest from east to west at about 6 km. The depth of the lake fluctuates with the seasons, at about 4 meters during the dry season and 7 meters in the rainy season. The lake bed itself is made up of fine silt deposited by approximately 30 streams entering the lake from surrounding hills and flowing through a limestone plateau which accounts to its water hardness, which does so by increasing the carbon levels in the lake. It has one outlet, which flows to the south and entering the Thanlwin River. Lake Inle is eutrophic, with high concentrations of nitrates, phosphates and nitrites which might originate from domestic and agricultural inflows.
Description of the underwater landscape of the biotope: The vegetated margins of Lake Inle has a sand/mud combination of a substrate and many underwater and above water plants form thick thickets in which fish that are endemic to the Lake can find refuge and seek food in them.
Description of the parameters of the habitat: Water is clear, and the water temperature fluctuates throughout the year ranging from 15 degrees – 29 degrees Celsius.  pH also fluctuates from area to area but ranges from 7-8.
List of fishes: Celestichthys erythromicron; Channa harcourtbutleri; Cyprinus intha; Gymnostomus horai; Inlecypris auropurpureus; Mastacembelus caudiocellatus; Mastacembelus oatesii; Microrasborarubescens; Neolissochilus nigrovittatus; Petruichthys brevis; Physoschistura shanensis; Poropuntiusschanicus; Sawbwa resplendens,Anabas testudineus; Channa striata; Chaudhuria caudata; Clarias cf.batrachus; Devario kakhienensis; Garra gravelyi; Glyptothorax granosus; Glyptothorax rugimentum; Lepidocephalichthys berdmorei; Monopterus cuchia; Monopterus javanensis; Notopterus notopterus; Pethia stoliczkana; Physoschistura rivulicola; Systomus cf. Rubripinnis,Barbonymus gonionotus; Clarias gariepinus; Ctenopharyngodon idella; Cyprinusrubrofuscus; Esomus danrica; Gambusia affinis; Glossogobius cf. giuris; Heteropneustes fossilis; Labeorohita; Oreochromis niloticus; Oryzias uwai; Parambassis lala; Parambassis ranga; Poecilia reticulata; Puntius sophore; Trichogaster labiosa; Trichopodus pectoralis, Melania tuberculata, Succinea indica, Limnea andersoniana, Limnea bowelli, Limnea shanensis, Limnea mimetica, Planorbis exustus, Planorbis saigonensis, Planorbis velifer, Planorbis velifer var ciliata, Planorbis trochoides, Planorbis calathus, Planorbis caenosus, Melania terebra, Melania baccata, Melania baccata sub sp.elongata, Paludomus  ornata, Hydrobioides turrita, Hydrobioides nassa, Hydrobioides nassa subsp.lacustris, Hydrobioides nassa subsp. rivulicola, Hydrobioides avarix, Hydrobioides nana, Hydrobioides psychus, Amnicola alticola, Vivipara lecythis, Taia theobaldi, Taia naticoides, Taia intermedia, Taia obesa, Taia shanensis, Taia cylindrica, Taia lacustris, Taia analoga, Taia conica, Taia elitoralis, Taia intha, Ampullaria winkleyi, Physunio micropteroides, Physunio ferrugineus, Corbicula noetlingi, Pisidium casertanum.
List of plants: Azolla pinnata, Lemna minor, Lemna tenerum, Ottelia alismoides, Nymphaea nouchalli, Nymphoides indica, Salvinia cucullata, Eichhornia crassipes, Nelumbo nucifera, Ceratophyllum demersum, Elodea canadensis, Hydrilla verticillata, Hippuris vulgaris, Myriophyllum verticillatum, Najas graminea, Potamogeton alpines, Potamogeton crispus, Potamogeton lucens, Potamogeton nodosus, Potamogeton obtuisfolius, Potamogeton perfollatus, Potamogeton obtusifolius, Ruppia maritime, Stuckenia pectinata, Utriculia aurea, Vallisneria spiralis, Phragmites karka, Typha angustifolia, Arundinella decempendalis, Cyperus cyperoides, Cyperus digitatus, Echinocloa crus-parvonis, Schoenoplectus lacustris, Ammania baccifera, Colocasia esculenta, Dichrocephala integrifolia, Fimbristylis aestivalis, Gahnia javanica, Lasia spinosa, Lythrum saricalia, Monochoria vaginalis, Rotala rotundifolia, Schoenoplectiellaspunia, Sagittaria sagittifolia, Salix tetrasperma, Eclipta alba, Elephantophus spicatus, Eryngylum foetidum, Hygrophila auriculata, Ludwigia octovalis, Phyla nodiflora, Plantago major, Polygonum aviculare, Veronica angallis-aquatica, Xanthium strumatrium.
Threats to the ecology: The main threats to Lake Inle itself are the siltification , leading from open water to marsh or dry land as well as eutrophication, pollution as well as timber removal by slash and burn methods which led to siltifcation. The decrease in surface area of the lake is caused by the increase of the development of the floating gardens that is responsible for 93% of the reduction of open water. Agriculture and development in the margins of the lake are also to blame for the rise ofsedimentation, eutrophication, and pollution from pesticides used on the floating gardens. Waste and garbage from households, lack of proper sanitation and livestock breeding affects the water quality of the Lake as well as the introduction of Eichhornia crassipes which now proliferates the lake and obstructs many waterways along the lake. Overfishing, overuse of freshwater for agriculture, over extraction of fuel woods,overgrazing, developments of dams and unsustainable agricultural practices in the wetlands as well as hunting, trapping and poisoning of birds, illegal settlements and deforestation in catchment areas as well as introduction of non-native species all pose about a threat to the native and endemic fishes of the lake. This aquarium is setup to show the beauty of the two endemic species of Lake Inle and why one should conserve the lake and its inhabitants.
Sources of information:

Comments of the members of the jury of Biotope Aquarium Design Contest 2017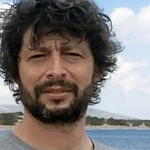 It is a pleasant looking green. There is nothing more to add. Although for a pleasant looking green, to which there is nothing more to add, its right corner is rather bald. It is nice and wild aquarium, but obviously it is not a competitive work.