Stream in northeastern (Yilan) Taiwan
123rd place in Biotope Aquarium Design Contest 2018

 Taiwan. Yi-Jie Lin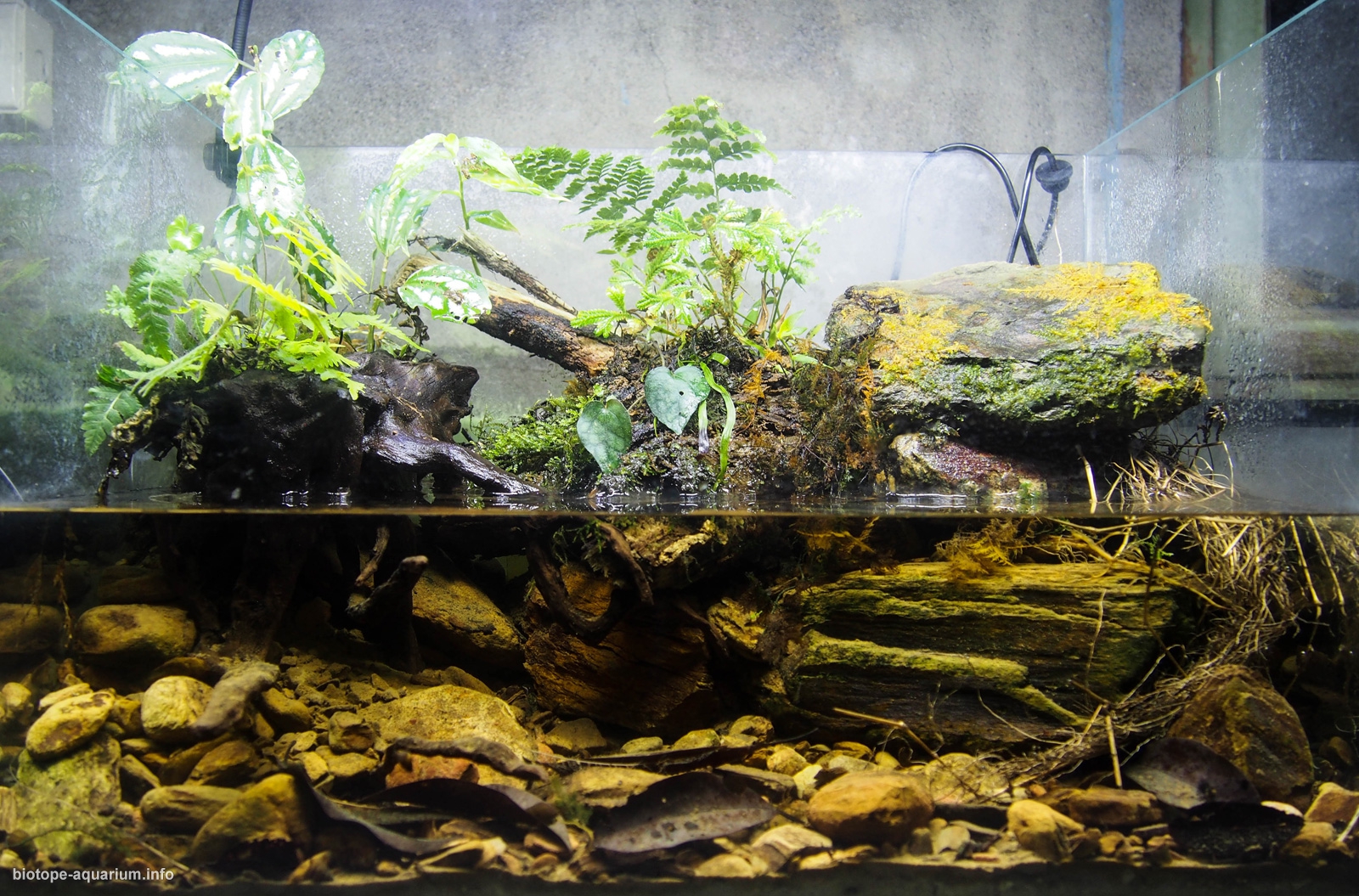 Volume: 36 L
Dimensions: 45X27X30 cm
List of fishes: Oryzias latipes, Neocaridina davidi
List of plants: Vesicularia dubyana
Description of decorations: All the decorations and substrate were found in the biotope.
Description of equipment: Flow pump 200 lph
Water parameters: Ambient temperature is 16-30˙C
INFORMATION ABOUT BIOTOPE
Description of the area surrounding the biotope: Close to the original woodland, some shade.
Description of the underwater landscape of the biotope: Very few plants in the water, fallen leaves, stones, snails.
Description of the parameters of the habitat: Temperature is 16-25˙C, pH is 6.9-7.3
List of fishes and invertebrates occurring in the nature biotope: Oryzias latipes, Neocaridina denticulata, Gobiidae.
List of plants found in the nature biotope: Mostly emerged plants.
Threats to the ecology: Oryzias latipes is Taiwan native fish species. Mainly distributed in paddy field, sluggish flow and puddle. Oryzias latipes belongs to upper levels species. Formerly can easily appear beside the side ditch. However, after industrial pollution and Gambusia affinis's imports, the number of Oryzias latipes groups are gradually decreasing. Currently Oryzias latipes species is only distributed in north-east Taiwan, and small number of it are restoring by minority institution.
Sources of information:

Comments of the members of the jury of Biotope Aquarium Design Contest 2018