Rio Lancetilla, Lancetilla Botanical Garden, Honduras
25th place in Biotope Aquarium Design Contest 2017

 Croatia. Tomislav Sobota

Volume: 465 L
Dimensions: 136x57x60 cm
List of fishes: Cryptoheros Cutteri, breeding pair + juveniles
List of plants: N/A
Description of decorations: Aquarium substrate is based on fine river sand and gravel mixed up to get nature look like, for decoration i have used river rocks and pebbles collected on the river banks nad some branches from forest.
Description of equipment: Filtration: sump filter filled with ceramic rings, clay balls (hydroton) and aquarium sponge + refugium with some aquarium plants like anubias and microsorum, SICCE synchra 1.5 1350l/h return pump, Heater: jager 300W + jager 200W (if necessary during winter), Lighting: DIY console with 2 spot LED lights 3W (cool + warm white)
Water parameters: Temperature is 26, pH 7.5
Description of the area surrounding the biotope: River Lancetilla flows trough the Lancetilla Botanical Garden. Lancetilla is the only the Botanical Garden in Hondurasand perhaps the largest in Latin America, and second largest garden in the world. It is located in the north of the country, near the city Tela, in the Caribbean. It comprises of a total of 1681 hectares and has a diverse collection of national and exotic flora, collected over the last 80 years from tropical areas around the world. River belongs to Atlantic basin (Caribbean sea slope) and entire river is located in the Honduras.
Description of the underwater landscape of the biotope: It is a clear shallow river, a sandy – muddy bottom, covered with round stones of various sizes of brown, gray and yellowish tones, and branches and leaves of the surrounding trees. Although it flows through lush vegetation, the river itself is not rich in plant life.
Description of the parameters of the habitat: Water is clear and hard. pH arround 7.5 and temperatures raising up to 27 C.
List of fishes: Cryptoheros Cutteri, Xiphophorus mayae
List of plants: Didn't find any info about that…
Sources of information: There are not too many infos about Lancetilla river itself, many of articles are regarding Lancetilla Botanical Garden, so I combined some articles and pictures found on web to scape this aquarium.

Comments of the members of the jury of Biotope Aquarium Design Contest 2017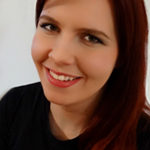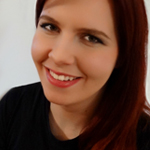 I would add some more details to this aquarium, but otherwise it is a correct representation of the habitat for Cryptoheros cutteri. Maybe additional branch or two in the back could give it more depth.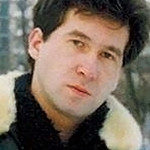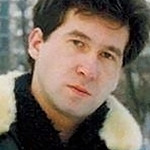 At first glance, its design seems to be too simple, but similar biotopes are the most in the world. The decorations are arranged correctly. Fishes like it.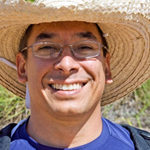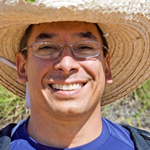 Tomislav Sobota brought us a more refined biotope aquarium setup. I like how this aquarium has a relaxing feel to it giving us the characteristic "clean look" that some biotopes do have but keeping some periphyton on the decorations. I was also drawn to the illumination which reminded me of the few rays of light which manage to get through in forest streams. It's a lounge around and relax biotope aquarium.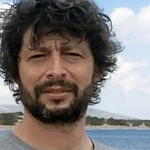 This year there is an important point among the evaluation criteria: the atmosphere of the aquarium. I think it is now clearer why many aquaria with seemingly good design do not occupy high places. There are not enough decorations and fish in this aquarium, but there is a lot of atmosphere here. Good job.