Red stream in Khao Yai National Park, Thailand
The 23th place in the qualifying stage of the Biotope Aquarium Design Contest 2015

 Poland. Jakub Kijak

Volume: 175 L
List of fishes: Rasbora paviana
Biotope description: There are five main rivers and streams in Khao Yai Park area. Prachinburi River and Nakhon Nayok River. Situated in the south, these rivers are vital for agriculture in adjacent lands and generate significant economic and social benefits for the region. They meet in Chachoengsao province forming the Bang Pakong river. Lam Takong stream and Lam Prapleung Stream. These 2 streams in the north of the park nourish agricultural areas of the Khorat Plateau. They run into the Mae Nam Moon River, the most important waterway in the lower Isaan region. This in turn continues east, eventually feeding into the Mae Kong River. Muak Lek Stream runs year round out of the north west of the park, supporting agricultural areas and livestock in north-east Thailand. It joins the Mae Nam Pa Sak River in Muak Lek District, Saraburi province. There are also many others, smaller streams and tributaries there. I tried to recreate one of them. My inspiration was photography taken by F. Vollmar ("All about aquarium", Peter W. Scott, page 72). The tank represents little, shalow and rocky stream in Khao Yay National Park in Thailand. Red bootom is coloured by iron. Water also contains Fe, but its level is not dangerous for fish. To imitate red, iron substrate I used laterite (Duplarit) which also slightly improved Fe level in water (in my tank – 0,05 ppm), as it take place in nature. I also used a little of wood covered by reddish brown climbers, tropical leaves, red stones and river sand of course. All of this is covered by laterite dust. I resigned from plants as they are not presents on this photo. I choose Rasbora paviana because it definetly can be found in this Park. In 1980s german expedition found species identified as Rasbora paviei but it is the same fish. It also great fit to decorations.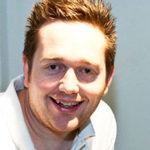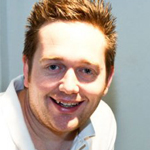 The Red Stream Thailand biotope looks like something set up at the stream side, with materials actually from the river, and the fish freshly caught. Would look good in a zoo display.