Lake Atitlan in Guatemala
The 45th place in the qualifying stage of the Biotope Aquarium Design Contest 2013

 Ukraine. Svetlana Goncharyonok

Volume: 24 L
List of fishes: Archocentrus nigrofasciatum
Biotope description: The aquarium was set up based on Lake Atitlan biotope, Guatemala. Freshwater lake 300 meters deep is 3,000 meters above sea level, with a rocky bottom, a perfect place for Archocentrus nigrofasciatum that prefer to stay in the rocky zone.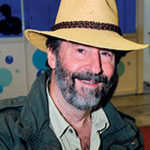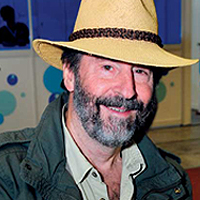 And I thought this was the 3rd best of this group because that is really what the lake can look like under water, except that some other cichlids and fishes of other groups live there as well. And it would have needs at least some sandy area as well.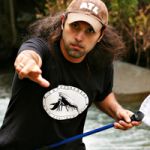 I like this layout because it is realistic as well. I guess I have to check out this lake on one of my future expeditions. Thanks for the designer for the inspration.
This tank looks more like imitation of a stream, not like imitation of a lake… In spite of this, it has very good arrangement of pebbles of various sizes. If the water would be more clear this layout would be even better. Another thing is that the volume of the aquarium given in the description is probably a mistake – the tank pictured is more like 240 liters, not 24 liters. And I really hope it IS a mistake, because introducing these fish into 24 liters tank would be somewhat cruel…