Black water, peat swamp pontian, Johor, Malaysia
105th place in Biotope Aquarium Design Contest 2017

 Malaysia. Hartini Binti Hashim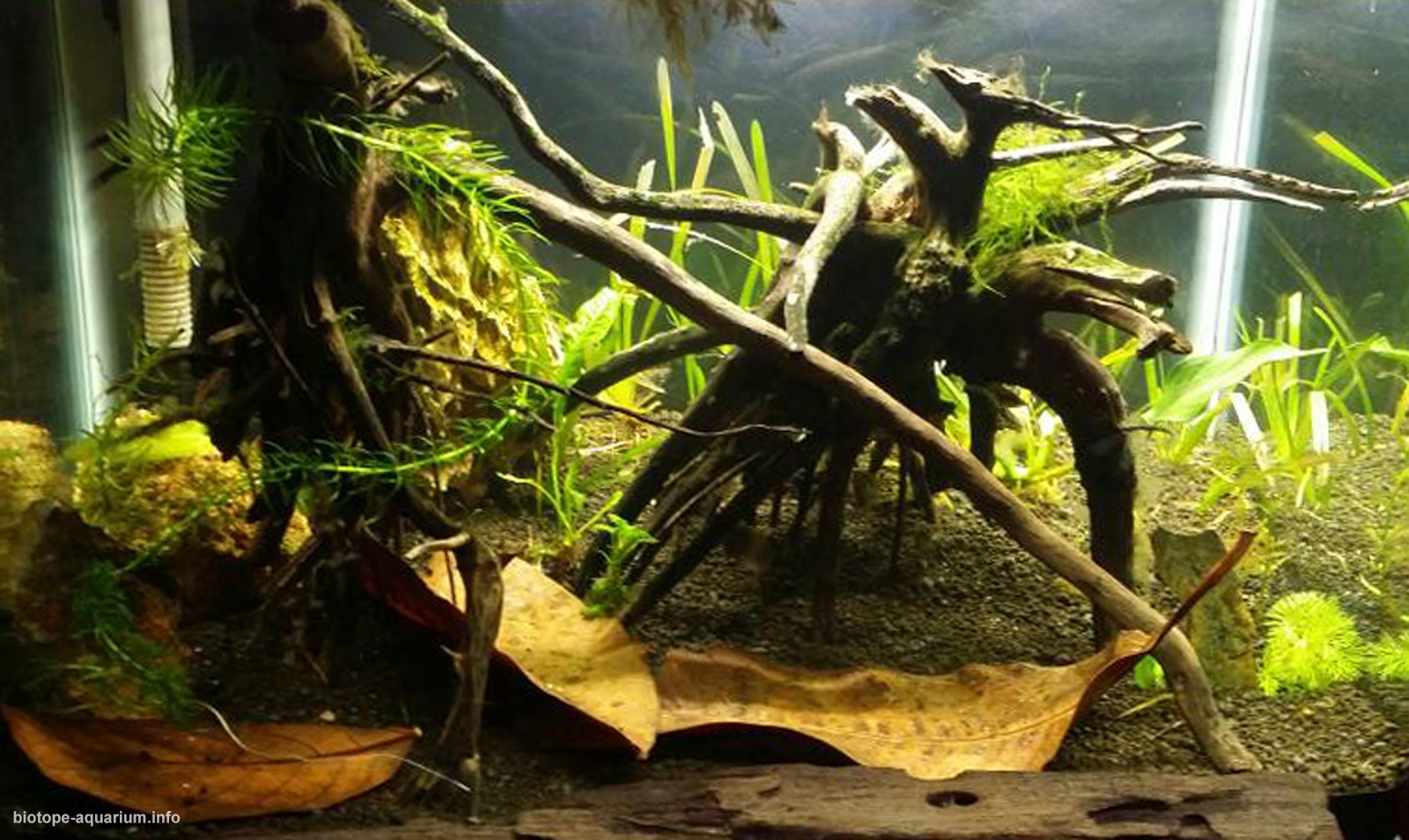 Volume: 40 L
Dimensions: 45x30x30 cm
List of fishes: Croaking gourami
List of plants: Salvinia auriculata, cabomba fern, blyxa japonica
Description of decorations: Driftwood collect from the original habitat.
Description of equipment: Lamp T5HO, HOB Filter
Water parameters: Temperature : 28 °C, pH: 5.5
Description of the area surrounding the biotope: Slow-moving lowland habitat peat swamps located in Peninsular Malaysia.
Description of the underwater landscape of the biotope: Unaltered habitats with the dense canopy of branches above the drain means very little light penetrates the surface of such environments, and riparian vegetation makes the water stained with the decaying organic materials.
Description of the parameters of the habitat: Temperature: 25 – 28 °C, pH: 4.5 – 6.5, Hardness: 18 – 72 ppm.
List of fishes: Chocolate Gourami, Croaking Gourami.
List of plants: Cabomba plant
Sources of information: https://colnect.com/en/stamps/stamp/279642-Croaking_Gourami_Trichopsis_vittata-Plants_and_Freshwater_Fishes-Malaysia

Comments of the members of the jury of Biotope Aquarium Design Contest 2017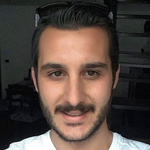 Please do not show your aquarium equipment again when taking pictures. Although the materials you use are from true habitat, their use does not give a natural impression of habitat. I would like you to give a more detailed description of the region, along with source of information resources about region.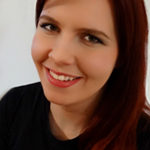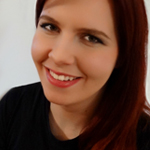 The aquarium is freshly started, it needs more time to mature and for plants to grow. Plants are not biotope correct and there is not much info on biotope.
The volume of the tank is not used in an effective way; there is lot of free space, which should be filled by decorations and/or plants, especially in the back of the tank. Also the bottom is very flat and monotonous, there are only few large dead leaves on it, in general – it lacks details.