Atzala river in its course by Paintla de los Reyes, Taxco, Guerrero, Mexico
22nd place in Biotope Aquarium Design Contest 2016

 Mexico. Amadeo Hernández Pérez
Aquarium Volume: 72 L
Fish and invertebrates: Astyanax sp., Poeciliopcis gracilis
Plants list: Taxodium mucronatum
Biotope description: The assembly of this biotope aquarium was inspired by the slow, clear waters of Atzala river, specifically in the area of Paintla de lo Reyes, a town in the municipality of Taxco de Alarcon in the Guerrero State, Mexico. For assembly used only some elements of nature (sand, roots and stones) based on the dry season in which the middle course of the river has a very low water level, resulting in the formation of small pools in protruding tree roots that dominates the landscape (commonly called "Old Water" Taxodium mucronatum) and some stones, which are covered mostly by dry fallen leaves of this tree. Is in these pools where they have been limited small populations of fish locally known as "Platillas" (Astyanax sp.) and the misnamed "Charales" (Poeciliopcis gracilis) who see in these natural elements an opportunity to escape and shelter to evade human presence. On the river bank also make an appearance some green patches that are dominated mostly by ferns of the genera Adiantum and Thelypteris and liverwort genus Marchantia. Because these vegetable beings are bio-indicators of ecosystem health, and most are threatened, I decided not to include them in the aquarium, plus removal is regulated by the Secretariat of Environment and Natural Resources (SEMARNAT), national institution to ensure optimal protection, conservation and use of our natural resources.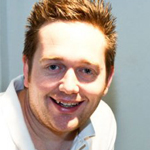 A very natural looking habitat representation.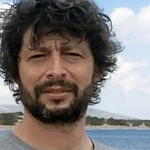 It is one of my favorite entries, to which I keep returning. This long, low aquarium suites best for this biotope. The aquarium shape created specifically for its content. It is a simple, concise design. It is very realistic. The aquarium is small, but the space is used very well, without too much crowding. On the contrary, there is a feeling of spaciousness. There are no doubts that we see a stream biotope. I like the selected fishes. They make the aquarium even more elegant. It is a good example of how with simple techniques and materials, without any cost, you can achieve amazing results. My congratulations to the author. The work is very successful.